Clothing
Guideline Experience Jacket. This is a new and improved version of the earlier model with a cut based off our classic Alta jacket....
(more)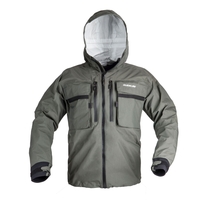 Guideline 2 Layer Laxa Wading Jacket. A new, modern, very light and comfortable wading jacket made of 2.5-layer Japanese high quality nylon Taslan fabric. The performance specifications of the Microporous coating are 10 000mm/ psi WP / 7000g/m2/24hrs MVP....
(more)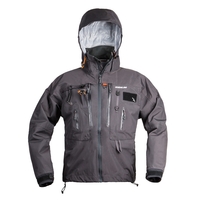 Guideline Alta Jacket. The Alta jacket is back in the line, but only the name remains the same. This new generation collects design-elements from outdoor jackets but still has all the necessary features for fishing....
(more)
(2)
RRP

£369.99
£339.99
Check stock
Purchase Options