Terra Nova Camping & Trekking
1 Man Bivi Tent. WE WILL ALWAYS TRY TO PRICEMATCH!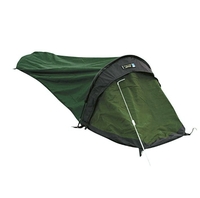 Save £50
Terra Nova Jupiter Lite Bivi. A lightweight, waterproof and highly breathable bivi....
(more)
The simplest and lightest form of shelter is a tarp, the Terra Nova Adventure Tarp is great for sleeping out under the stars....
(more)

(1)
RRP

£70.00
£55.00
In stock
Purchase Options
Although Terra Nova are confident that Waterbloc will outperform any similar groundsheet fabric, they recommend the use of a groundsheet protector for extra protection against sharp objects....
(more)