Camping & Trekking Special Offers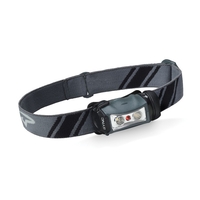 Save £15
Princeton Tec Sync Headlamp. Evolving the next generation of the Family series was no easy task. When developing the Sync we started with the proven foundation of our stable asymmetrical single arm bracket, integrated essential modes to please a wide variety of discerning users, and tied it all together with an easy to use interface....
(more)
Rechargeable 2200 mAh battery, up to one full charge on your Smartphone.
Save £11
Pebble Smartstick emergency portable battery pack charger for all mobile devices....
(more)
Save £12
Veho 360 M-4 Portable Rechargable Wireless Bluetooth Speaker. The 360° M4 Bluetooth Speaker follows on from the successful VSS-006-360BT 360° M3 Bluetooth Speaker but introduces dual 2 x 2.2w speaker power and includes a microSD card slot and volume/track control....
(more)
(1)
RRP

£24.95
£12.00
In stock
Purchase Options