Camping & Trekking
Save £7
Coghlan's 2 Step Water Treatment. Emergency Drinking Water Germicidal Tablets and Neutralizer are intended for emergency disinfection of drinking water. When used as directed, they make most water bacteriologically suitable for drinking. Not to be used on a continuous basis. For short term or limited emergency use only. Treats up to 25 quarts....
(more)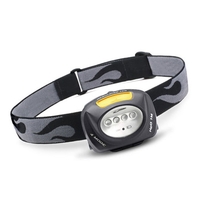 Save £17
At a mere 96 grams, the Quad is the lightest in Princeton Tec's line of regulated-LED headlamps. 4 Ultrabright LEDs power through the darkest conditions. The LEDs are safe forever inside a tough waterproof housing that will survive severe impacts and water submersions up to 1 meter. The wide beam of the Quad is perfect for tasks around camp and is bright enough for technical scrambles and brisk runs on dark trails....
(more)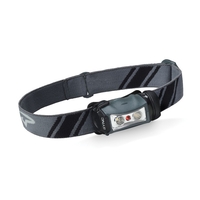 Save £15
Princeton Tec Sync Headlamp. Evolving the next generation of the Family series was no easy task. When developing the Sync we started with the proven foundation of our stable asymmetrical single arm bracket, integrated essential modes to please a wide variety of discerning users, and tied it all together with an easy to use interface....
(more)