Biolite Camping & Trekking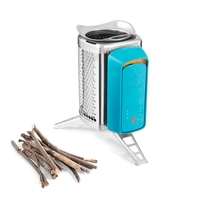 Save £20
Biolite CookStove. With the BioLite CookStove, it's all about the fire: The streamlined CookStove provides 30 hours of clean wood cooking on a single charge of the USB-rechargeable airflow system. Four fan speeds control flame size, enabling you to boil rapidly or enjoy a campfire feel. Leave the gas canisters behind and cook meals using the sticks around you....
(more)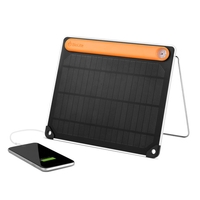 Save £19
Biolite SolarPanel 5+. Get the most from the sun with the lightweight & portable BioLite SolarPanel 5+. Featuring BioLite's Optimal Sun System, an integrated sundial aligns you to the sun to capture direct rays while a 360 degree kickstand simplifies positioning on uneven terrain....
(more)
Save £9
Biolite PowerLight Mini. Go hands free with this ultraslim clippable lantern that moves with you for on-the-go light and power. Slip it onto a pocket or strap and avoid harsh glares with BioLite edge-lighting, helping you see and be seen on the trail or on your commute. A 1350mAh USB rechargeable battery provides up to 52 hours of light or a backup boost to your phone. It's a headlamp, lantern, and bikelight all in one highly compact form....
(more)