Gitzo Photography
Supports Wide, Medium & Telephoto Lenses - Highly recommended!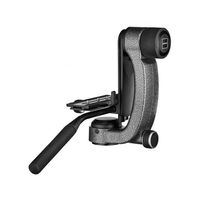 New
Gitzo Fluid Gimbal Head. The Gitzo Fluid Gimbal Tripod Head GHFG1 with Quick Release Base is a gimbal-type tripod head that incorporates an elevated tilt mechanism and adjustable platform to make the camera/lens' center of gravity and tilt axis of the head be perfectly aligned....
(more)
(6)
RRP

£409.95
£325.00
In stock
Purchase Options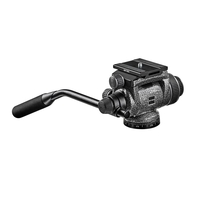 New
Gitzo GHF2W 2 Way Fluid Head. The Gitzo 2 Way Fluid Head provides the highest performance for birdwatchers and digiscopers with medium-sized spotting scopes, as well as for wildlife photographers and videographers using premium CSC or DSLR cameras with lenses up to 200mm. Birdwatching requires support equipment with specific features, but almost all the heads used by birdwatchers are video- or photo-dedicated supports that are usually larger, heavier and more complicated than they ideally need t...
(more)
RRP

£289.95
£245.00
Out of stock - Email me