Lamps, Torches & Batteries
Clulite Red Eye LED Gun Light. A coloured LED lamp with all the benefits of high powered LEDs but fitted with a red beam, meaning no loss of light performance, 100% power and range and the ability to identify targets more accurately....
(more)

(1)
£79.99
In stock
Purchase Options
Rechargeable - 1000 lumens - 700m beam!
Save £15
Clulite Clu-Briter Flame LED Lamp. The all new Clu-Briter Sport contains a brighter LED which shines up to 700m and is powered by lithium ion batteries contained within the handle making it our brightest and best model ever....
(more)
(1)
WAS

£74.99
£59.00
In stock
Purchase Options
Clulite LF65 Red Eye LED Front Assembly for E1-GL. Hassle free interchangeable coloured LED heads, can be interchanged to provide red or green beams....
(more)
Save £2
Clulite A76A Filter for Lazerlite LED 25W - Amber....
(more)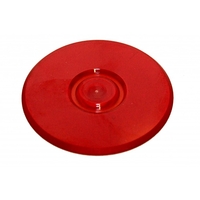 Clulite A66P Filter for CLUB-1. Filter disc for the best selling Clu-Briter....
(more)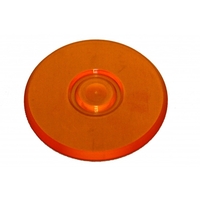 Clulite A66P Filter for CLUB-1. Filter disc for the best selling Clu-Briter....
(more)
Ideal for joggers and walkers!
LED Lenser NEO4 Headlamp. Running at night or in the dark requires effort. Ledlenser's NEO4 gives you everything you need to get out and do it. The unbeatable bang for the buck, the light weight and a first-class design make a very good argument to put on your running shoes and finally get going. Discover the virtually non-glare optics and the swivel-mounted headlamp, which light the way perfectly. And don't forget the Constant Current Mode, which provides constant illumination all the way to th...
(more)
RRP

£24.95
£17.99
Out of stock - Email me
Perfect for night running! Quick charge via micro USB!
LED Lenser NEO6R Headlamp. Get the NEO6R and join the club of night runners. Because if you are regularly out there doing your rounds in the dark, you need a headlamp that is quick to charge and start thanks to the micro USB and lithium ion battery. In true sportsmanlike fashion, this small but decisive advantage of the NEO6R cannot be seen from the outside, of course. The NEO6R will captivate you with its sporty design and weight of 95 g. In addition, Constant Current Mode provides you with con...
(more)
Highly recommended for beach fishing, advanced focus system with a 120m beam
People who are performance oriented are going to love the LED Lenser SEO5. Compared to the entry model of the series, the light output was doubled and the run time was enhanced considerably. The stage less dim function is convenient, since it remembers the last setting. LED lenser SEO5 is available in two colours and caters best performance to individualists....
(more)
(1)
RRP

£54.95
£39.99
In stock
Purchase Options
LED Lenser Filter for MT18....
(more)
RRP

£24.95
£21.99
Out of stock - Email me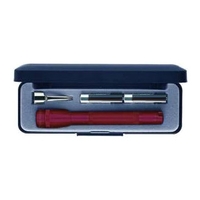 Complete with pocket clip and 2 batteries...
(more)
Complete with 2 batteries...
(more)
RRP

£18.99
£14.99
Out of stock - Email me
Simple, compact headlamp for proximity lighting! 250 Lumens!

Petzl Tikkina Headlamp. Headlamp for proximity lighting. 60 lumens max....
(more)
Rechargeable! Compact mutli-beam headlamp with red lighting, designed for outdoor activities! 450 Lumens

Petzl Actik Core Headlamp. The rechargeable ACTIK CORE headlamp offers 350 lumens of power which, combined with its mixed beam, makes it ideal for outdoor activities like mountaineering, running, hiking and backpacking. A HYBRID headlamp that comes with CORE, a battery that is rechargeable via standard USB port....
(more)
(4)
RRP

£58.00
£44.99
In stock
Purchase Options
Simple and ultra-compact headlamp for proximity lighting and some movement!

Petzl Tikkid Compact Childrens Headlamp. Easy to use and compact, TIKKID is the first Petzl headlamp designed for children. It has a flood beam that offers comfortable vision for reading or playing, indoors or out. The headband, releasable under tension, and the protected battery pack make it especially suitable for young children....
(more)
RRP

£24.50
£19.99
Out of stock - Email me