Lamps, Torches & Batteries
Save £2
Clulite A76A Filter for Lazerlite LED 25W - Amber....
(more)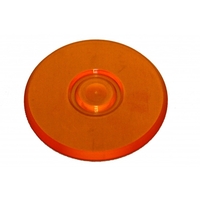 Clulite A66P Filter for CLUB-1. Filter disc for the best selling Clu-Briter....
(more)
Ideal for joggers and walkers!
LED Lenser NEO4 Headlamp. Running at night or in the dark requires effort. Ledlenser's NEO4 gives you everything you need to get out and do it. The unbeatable bang for the buck, the light weight and a first-class design make a very good argument to put on your running shoes and finally get going. Discover the virtually non-glare optics and the swivel-mounted headlamp, which light the way perfectly. And don't forget the Constant Current Mode, which provides constant illumination all the way to th...
(more)
RRP

£24.95
£17.99
Out of stock - Email me
Perfect for night running! Quick charge via micro USB!
LED Lenser NEO6R Headlamp. Get the NEO6R and join the club of night runners. Because if you are regularly out there doing your rounds in the dark, you need a headlamp that is quick to charge and start thanks to the micro USB and lithium ion battery. In true sportsmanlike fashion, this small but decisive advantage of the NEO6R cannot be seen from the outside, of course. The NEO6R will captivate you with its sporty design and weight of 95 g. In addition, Constant Current Mode provides you with con...
(more)
Simple and ultra-compact headlamp for proximity lighting and some movement!

Petzl Tikkid Compact Childrens Headlamp. Easy to use and compact, TIKKID is the first Petzl headlamp designed for children. It has a flood beam that offers comfortable vision for reading or playing, indoors or out. The headband, releasable under tension, and the protected battery pack make it especially suitable for young children....
(more)
RRP

£24.50
£19.99
Out of stock - Email me
USB rechargeable - 325 lumen small outdoor lantern.
New
The ultimate rechargeable outdoor lantern. This 2-in-1 lantern/flashlight combo provides 360° of light to illuminate a large area or a focused beam to light your path. Its small 4.5 inch size makes it the ideal camping companion and go to light source. It accepts Streamlight's rechargeable 18650 USB battery OR two CR123A lithium batteries, so you'll always have a beam when you need it....
(more)