Field Accessories
Rucksack chair with a brilliant solution; A back rest that can easily be folded and also provides very good back support. The Rucksack is roomy and ideal for hunting and leisure....
(more)

(3)
RRP

£59.99
£54.99
In stock
Purchase Options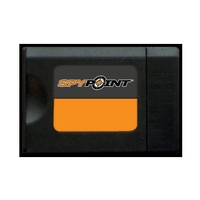 Save £4
Spypoint Sound Card. Sound card for Universal Game Caller. Available in 7 different sounds....
(more)
Save £14
Spypoint Wireless Controller For Game Caller. The wireless controller allows the volume to be adjusted and the call sound to be selected on SpyPoint's Game Caller....
(more)