Field Accessories
Block out damaging noise and still hear conversations with shooting partners with these ear protectors. Unique sensing diaphragm and sound baffles allow normal conversation to be heard, yet the protectors absorb and reduce high-level impulse noises....
(more)

(7)
£9.99
In stock
Purchase Options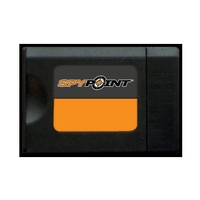 Save £4
Spypoint Sound Card. Sound card for Universal Game Caller. Available in 7 different sounds....
(more)
Save £14
Spypoint Wireless Controller For Game Caller. The wireless controller allows the volume to be adjusted and the call sound to be selected on SpyPoint's Game Caller....
(more)