Fishing Shirts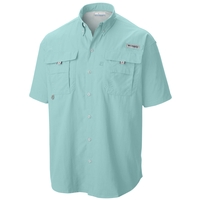 Save £25
Columbia PFG Bahama II Short Sleeved Shirt. Designed specifically for the needs of anglers, this lightweight, durable nylon shirt dries fast, with mesh-lined cape vents at the back shoulder to keep you cool and built-in UV protection....
(more)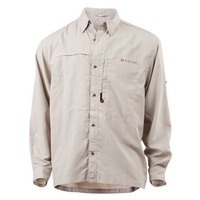 Save £29
Greys Strata Fishing Shirt. Lightweight quick drying technical fishing shirt with excellent UV protection Featuring button up sleeves, 2 zipped pockets and mesh ventilation....
(more)
Snowbee Fishing Shirts go back to first principles – cool comfort. Having tried all the latest nylon & polyester 'technical fabrics' Snowbee came to the conclusion that these are fine stood on the deck of a flats boat with a cooling breeze, but in more temperate climates are like standing in a bin-bag! Snowbee's technically advanced Poly/Cotton fibre speeds up body moisture absorption, wicking it quickly to the outside, where it can evaporate....
(more)
(3)
RRP

£49.99
£39.99
Check stock
Purchase Options