Backpacks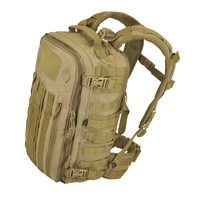 Save £30
Hazard 4 Officer - Front/Back Slim Organiser Backpack. This unique professional pack has generous size to accommodate laptops in its padded retainer, yet is nimble enough to be rotated from back to chest....
(more)
Save £20
Hazard 4 Wedge - SLR Camera Case. The Wedge™ is our exclusive solution for carrying popular SLR cameras such as Nikon D90, Rebel, and other bulky optics on modular webbing vests, belts, etc. This SLR camera case includes a 4-slider system zipper for access from front or back and heavily padded construction for ultimate protection....
(more)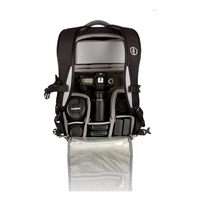 Save £75
Tamrac Nagano 16L Camera Backpack. An outdoor-focused pack, the Nagano 16L is built to house compact DSLRs, mirrorless systems, and action cameras. This rear-entry pack yields a surprisingly high volume carrying capacity, able to carry an 11" laptop or tablet, lenses up to 16" (54cm) in length, flash units, compact DSLR bodies, accessories, and more. The 12L pack also features durable, weather resistant fabrics, expandable side pockets, and an upper padded compartment for extra gear or persona...
(more)