Brown
Filters Ignored
You have selected four or more brands, only three brands can be shown at once (please remove one or more of the current brands to display the new one).
Reset all filters
Asso Bullet Proof Mono - 4oz Spool. Asso Bullet Proof is a brand new product from Asso and has been developed using a new secret compound which gives this line the ultimate abrasion resitance, whilst remaing very soft and limp for distance casting....
(more)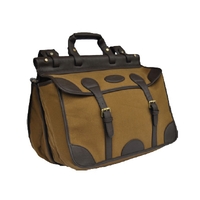 Save £45
Maremmano Brown Leather Double Sided Travel Bag. Designed in Italy, Maremmano's new luggage range is representative of all Maremmano products, beautifully designed, practical and made to last....
(more)