Lightforce Special Offers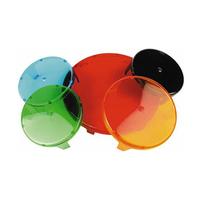 Filters in various colours (Red, Amber, Green, Blue, Infra-red) for the for Blitz 240 Lamp...
(more)
Lightforce Predator 3x Scope Mounted Compact LED Lamp Kit. This compact lightweight LED weapons mounted LED light utilises a genuine CREE LED, the Color Rendering Index (CRI) has been specially chosen for its ability to produce a neutral white light resulting in superior target acquisition and colour definition. This enables the user to clearly distinguish objects in clarity without the glare often found in standard LED lights....
(more)
Save £2
Lightforce Scope Mount Kit for Predator 3x/9x. Wish to use your Lightforce spotlight on more than one rifle, shotgun, bow or crossbow? No problem at all! Lightforce has the answer. No tools required!...
(more)