Special Offers
Filters Ignored
You have selected four or more brands, only three brands can be shown at once (please remove one or more of the current brands to display the new one).
Reset all filters
2 Man - 3 Season Backpacking Tent. WE WILL ALWAYS TRY TO PRICEMATCH!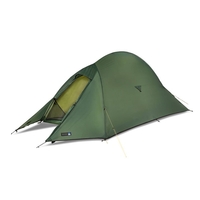 Save £181
The Solar Photon 2 is very easy to set up and use. The Solar Photon 2 tent is the lightest 2-person self-supporting tent in the world! Featuring front and rear fly hoods for great ventilation and its stable shape has been designed for use in poor weather....
(more)
(1)
RRP

£550.00
£369.00
In stock
Purchase Options
Save £31
The simplest and lightest form of shelter is a tarp, the Terra Nova Adventure Tarp is great for sleeping out under the stars....
(more)