Special Offers
Hunter's Specialties Small Game Carrier. Use over the shoulder or hang from belt. Suitable for ducks, geese, squirrels, pheasants, grouse and other small game....
(more)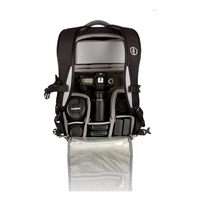 Save £75
Tamrac Nagano 16L Camera Backpack. An outdoor-focused pack, the Nagano 16L is built to house compact DSLRs, mirrorless systems, and action cameras. This rear-entry pack yields a surprisingly high volume carrying capacity, able to carry an 11" laptop or tablet, lenses up to 16" (54cm) in length, flash units, compact DSLR bodies, accessories, and more. The 12L pack also features durable, weather resistant fabrics, expandable side pockets, and an upper padded compartment for extra gear or persona...
(more)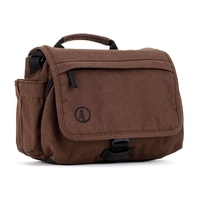 Save £41
Tamrac Apache 4.2 Shoulder Bag. Based on one of its most popular models, TAMRAC® has re-introduced the best-selling Apache range of shoulder bags. Designed to house smaller format photo equipment, the Apache collection pays homage to its legacy with a waxed canvas exterior, modernised with today's material and construction methods....
(more)
(2)
RRP

£100.00
£59.00
In stock
Purchase Options