Special Offers
Filters Ignored
You have selected four or more brands, only three brands can be shown at once (please remove one or more of the current brands to display the new one).
Reset all filters
Save £40
Rugged enough to take you to the other side of the world and back, our Cargos are designed for adventure and built to last. Equipped with plenty of top-notch travel tech, these anti-odour trousers incorporate NosiLife insect and UV protection with a wicking action that helps keep your cool in searing heat. Terrific travel trousers that are engineered for the long haul....
(more)
(4)
RRP

£65.00
£25.00
Check stock
Purchase Options
Save £45
Less is definitely more – especially when you're packing for a long-haul trip. Save time and space with lightweight travel trousers that not only provide defence from insect bites and UV rays, but also offer a short-leg option at the flick of a zip. Optimum versatility, whatever the terrain....
(more)
(1)
RRP

£70.00
£25.00
Check stock
Purchase Options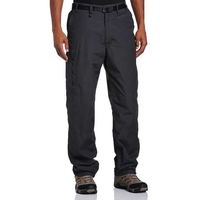 Save £45
Make room for Winter-Lined Kiwis this season. These winter walking trousers have all the durability and comfort of the best-selling classic Kiwi Trousers, but with a snug fleecy lining for added warmth. Featuring a reliably weather-resistant finish and with eight useful pockets, they're great winter hiking trousers....
(more)
(117)
RRP

£65.00
£20.00
Check stock
Purchase Options