Special Offers
New Compact design.Ideal for Beach and light Boat Fishing
Save £100
Abu Garcia Ambassadeur 7000C Compact Multiplier Reel. The new Swedish made Ambassadeur 7000C Compact offers anglers a reel that is the same size as the Ambassadeur 6000, but with greater line capacity. Brass gears and a Carbon Matrix drag system combined with an increased spool diameter make this an extremely compact and comfortable reel....
(more)
Beachcasting / Boat Reel - Level Wind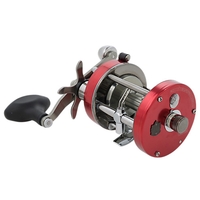 Save £40
Abu Garcia Ambassadeur C-7001 Multiplier Sea Reel - Left Handed. Designed with over 50 years of experience, the original innovators and creators are back with a series of reels that will take your angling to the next level! Stronger, better and more hard wearing than any other reel that Abu Garcia have designed...
(more)
(4)
RRP

£109.99
£69.00
In stock
Purchase Options
Beachcasting / Boat Reel - Level Wind
Save £44
Abu Garcia Ambassadeur Pro Rocket Black Edition Level Wind Multiplier Reel. The Pro Rocket is an international best seller. Engineered for super long castability, this model also features a synchronized level wind system for even line lay....
(more)
(3)
RRP

£119.99
£75.00
In stock
Purchase Options
Beachcasting Reel - Level Wind
Save £60
Abu Garcia Ambassadeur Chrome Rocket 6500CS Reel. The rocket is the famously, freespinning, centrifugally-braked distance reel in the range, for the true purist....
(more)
Save £89
Abu Garcia Ambassadeur 6500C3 CT Mag Reel. updated version of the world famous Mag Elite, with a hi-speed retrieve ratio. Features 6-pin centrifugal brake, mag brake system, crowned Durabrass gears and the Carbon Matrix Drag. These Mags are proving to be the ultimate distance casting reels....
(more)
Save £114
Taking the world famous 6500 reel series to new limits, the new one piece aluminium frame lowers the reel to give even greater cast control and comfort. The hybrid bearings and stainless steel gearing will give exceptional performance in the right hands....
(more)
(5)
RRP

£289.99
£175.00
In stock
Purchase Options
Save £34
This reel has become a favourite with trolling and boating anglers due to its simplicity, robustness and ease of use. It is also one of our most consistent selling reels for the past couple of years. Features include an easy wind power handle, level wind for compact line lay and star drag for easy appliance....
(more)
(1)
RRP

£89.99
£55.00
In stock
Purchase Options
Level Wind- Beach Casting-Pike Fishing
Save £70
Abu Garcia Ambassadeur 6601 C4 Reel. Often copied but, never bettered the C4 series has been re engineered to cast further, retrieve more smoothly and endure more abuse than ever before. The C3 and C4 series have a new Carbon Matrix Drag, which is smoother and 35% stronger for easier handling of big fish. Left handed model....
(more)
(2)
RRP

£169.99
£99.00
Out of stock
Cortland Classic 444 Sylk Fly Line - 30yds. For some anglers, there's no replacement for the unique feel of a bamboo rod. The 444 Classic Sylk is the first modern line designed specifically for fine bamboo rods by replicating the diameter, long gradual taper, supple feel and natural color of oiled silk. Its gentle casting qualities have obvious advantages in low-water situations as well....
(more)
(1)
£49.99
Check stock
Purchase Options
Save £12
Cortland 444 Type 2 Camo Ghost Tip Fly Line - 30yds. Designed by top American nymphing expert Denny Rickards the Cortland 444 Clear Camo Ghost Tip. The olive green floating section is combined with a 7' Clear Camo tip to make it the most spook-free line in the business....
(more)
(1)
RRP

£59.99
From

£47.99
Check stock
Purchase Options
2 patterns/2 sizes available.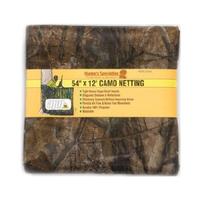 Save £4
Build your own blind from an assortment of patterns...
(more)